Amara loves puzzles - and mysteries … just like Hermione and Pandora Panda from Peppa Pig, as she would like to remind me again and again. I was getting bored of the mazes I had drawn her. I wanted to introduce Soduku and found a 4x4 Soduku generator online.
I drew it for her and gave her numbers but she wasn't able to really get it. She was just about grasping counting. And it tripped her that numbers could occur in any order in a Soduku.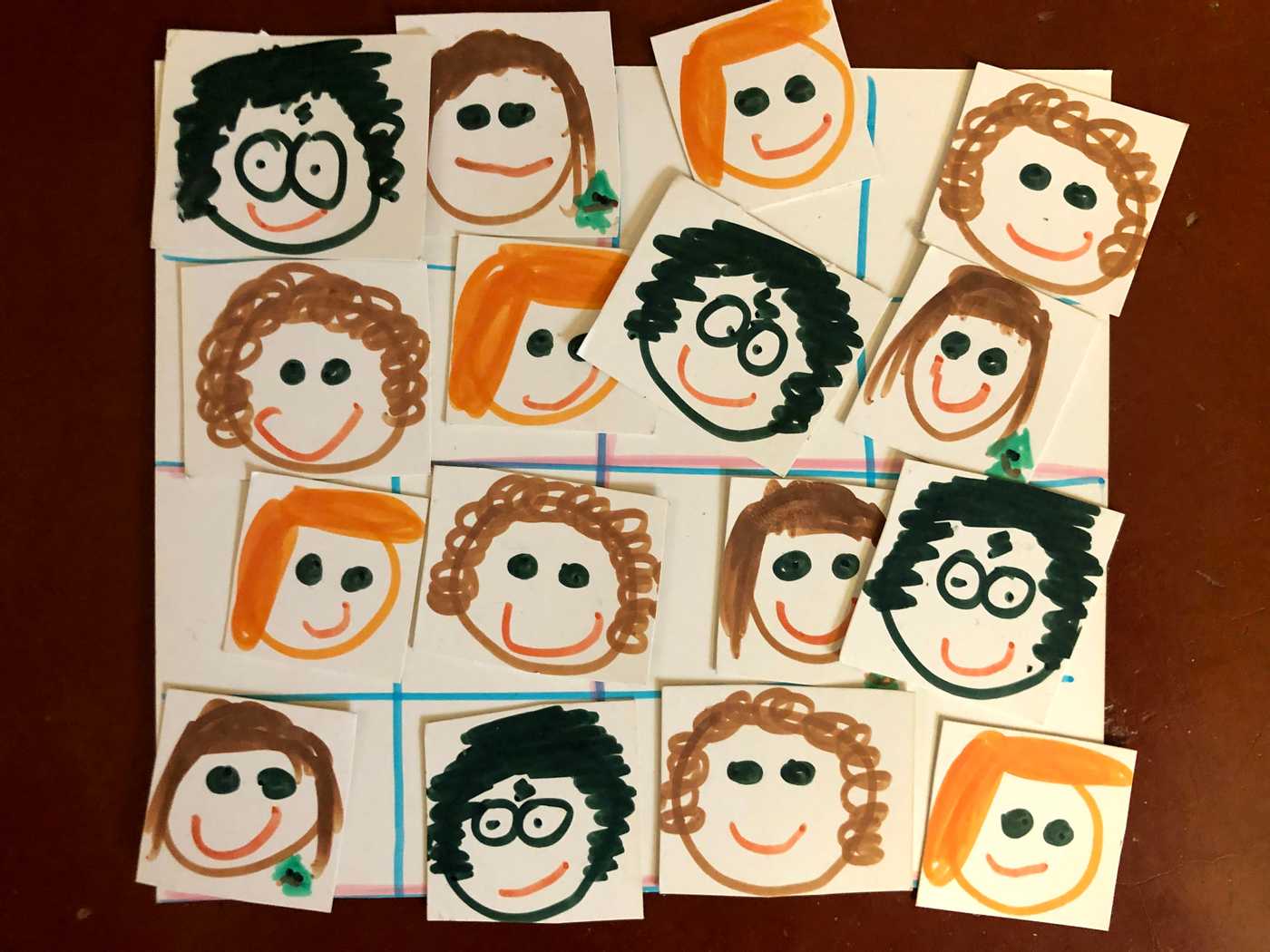 I drew a 4x4 Soduku and cut out the shapes of Harry Potter characters — Harry, Hermione, Ron and Neville.
Enter, Harry Potter! She had no problem reordering faces. I describe the rows and columns represent classes that Harry, Hermione, Ron and Neville had to each be present for. And they also had to be in the Common Room. She immediately got the hang of it and enjoyed it quite a lot.
After about 2-3 times, we haven't gone back to Soduku. I will wait a few weeks before introducing it again.
It was interesting that reframing the problem from numbers to characters worked so well for her.