We are big space buffs and NASA's mission to Mars was too significant for us to not celebrate.
After the watching the YouTube telecast of the successful landing in the morning, we built lego models to help me explain the Mars 2020 mission to Amara. She loved the idea of a baby helicopter that's smaller and lighter than her. The helicopter will be the first to fly on another planet.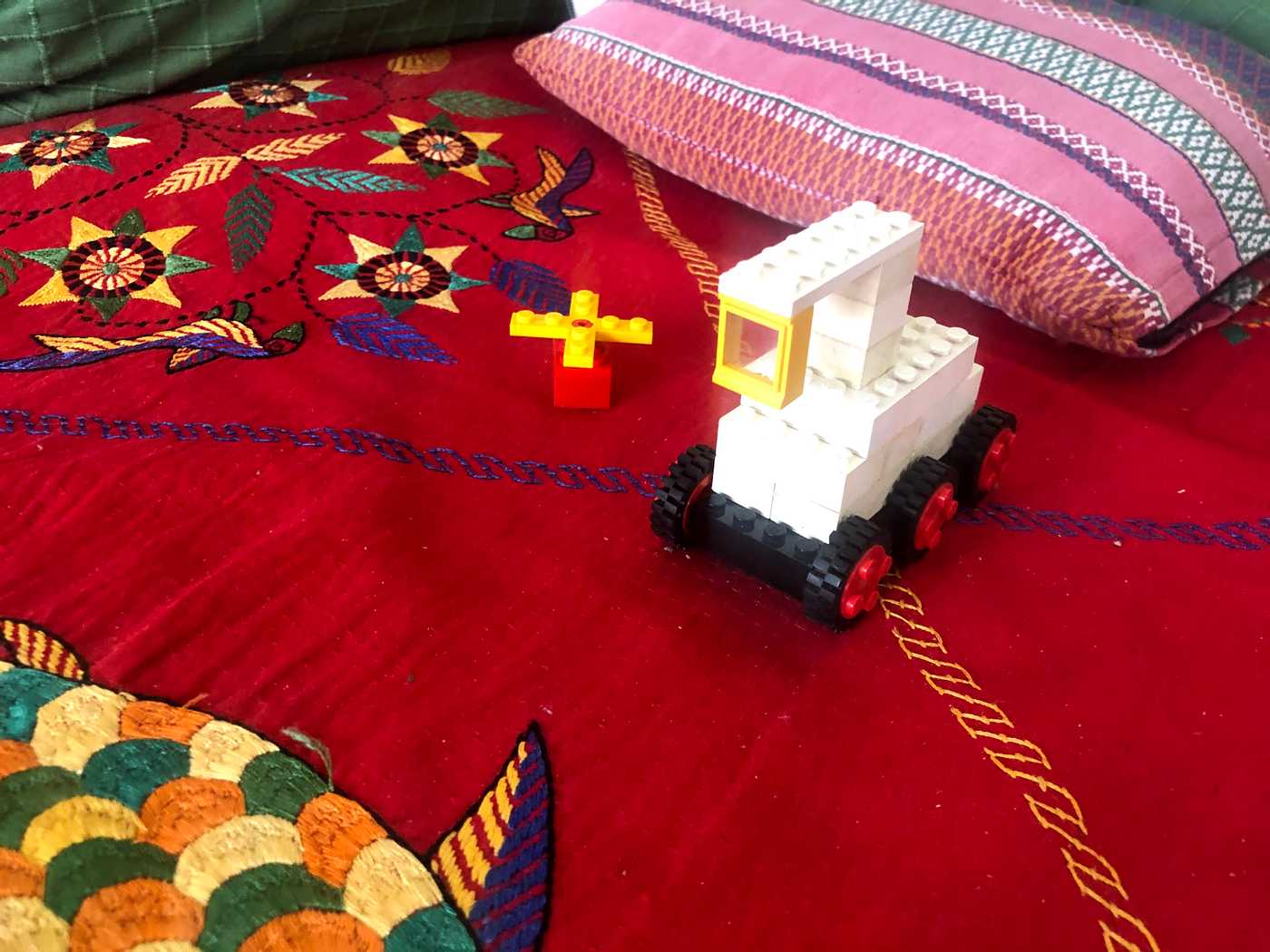 Rover Perseverance and Helicopter Ingenuity that landed on Mars
I drew the landing sequence for her. She added her notes as well. (I don't have a picture of that) but it involved lots of asteroids and dust.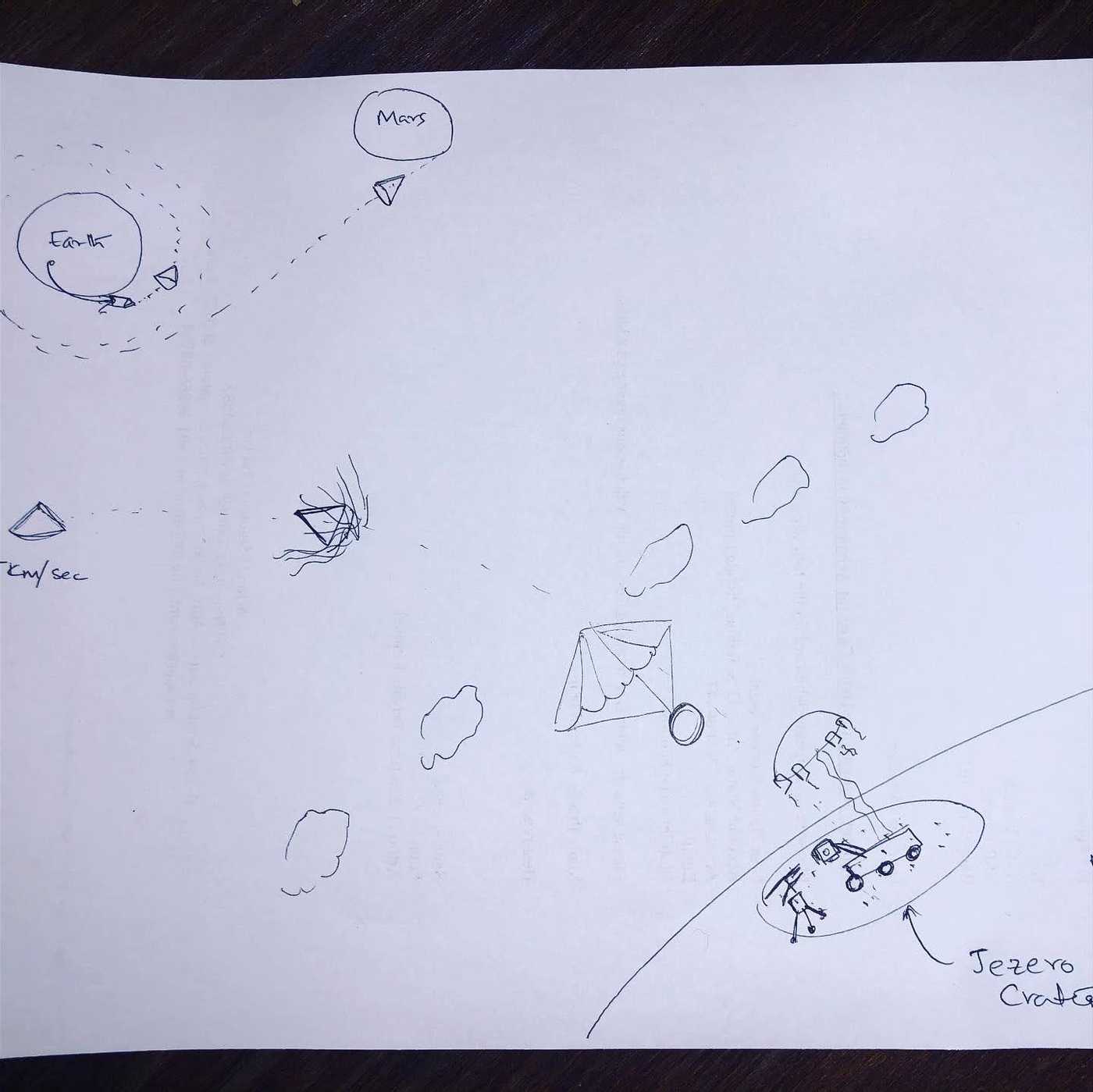 The complex landing process that we understood from the YouTube telecast.
At night we expanded our model to include the Mars Orbiter and NASA head quarters. She got the idea of how they communicate in a chain and how NASA can only talk to the rover when the Orbiter is closer to the Earth. She picked up the orbiter and ran around in circles while I sat near the NASA building. I would say "Beep… beep… come in" and she would only respond when she was on the side nearer to me.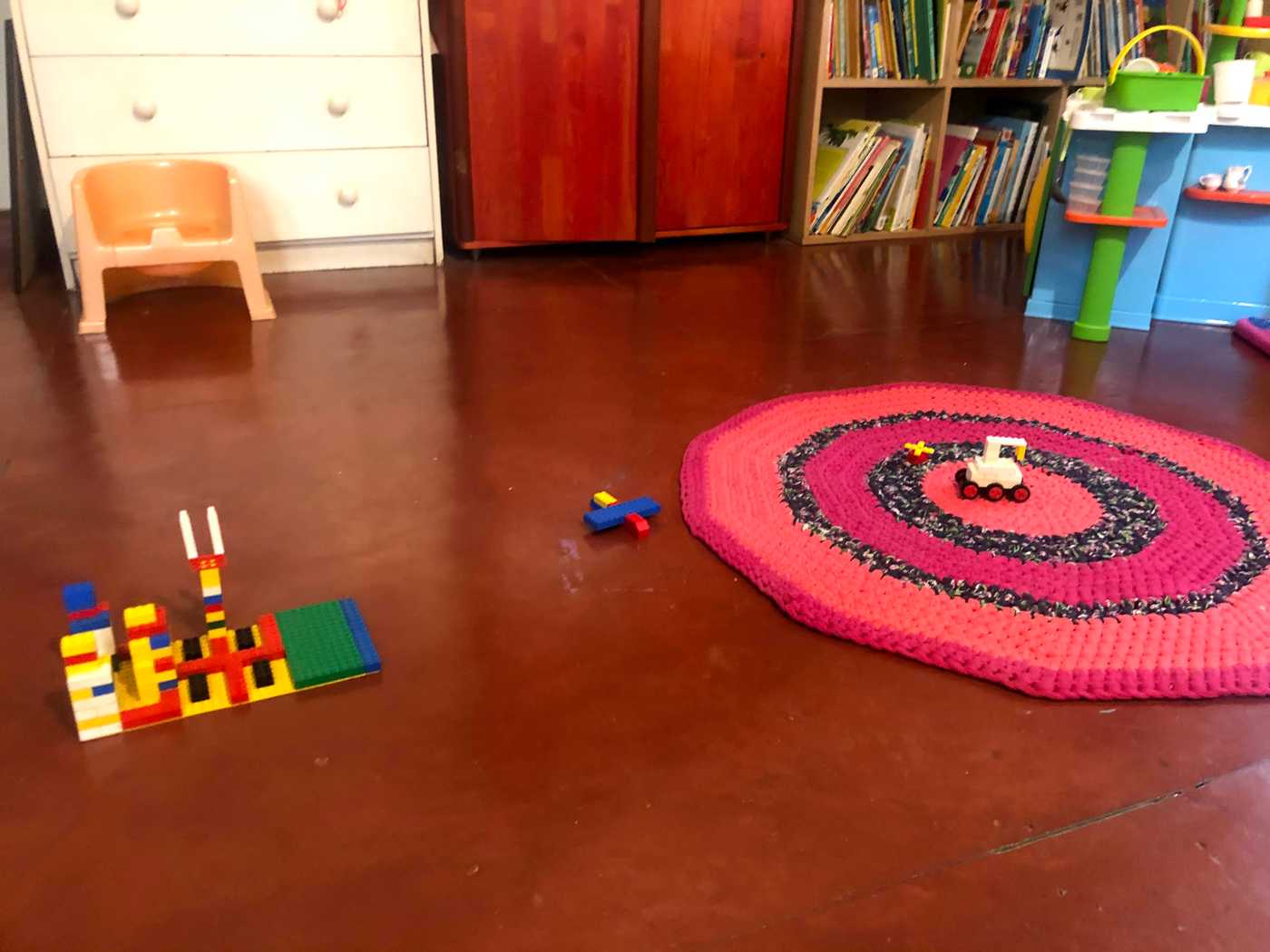 Our final model at the end of the day showing NASA on Earth. Orbiter orbiting around. And the rover and helicopter at the center of Mars.
Update 19/4: Ingenuity made it's first successful flight. It is amazing how we could get the data within a few hours of the event occurring from Mars to the Earth. Read more here