We love watching movies together and adding new stories to our collection. We love enacting the scenes for the next few days. It's amazing what Amara picks up. We never get through more than 10 mins without her trying to fast forward the movie or change it. She takes objection if the characters are being mean to each other. And other times she just needs some change.
One of the first movies we ever finished was Monsters Inc. Before the movie, I had given Amara the gist and she loved the idea of a little girl called "Baby Boo" who was not afraid of monsters. Once we finished the movie, I drew the characters for her and wrote down their names.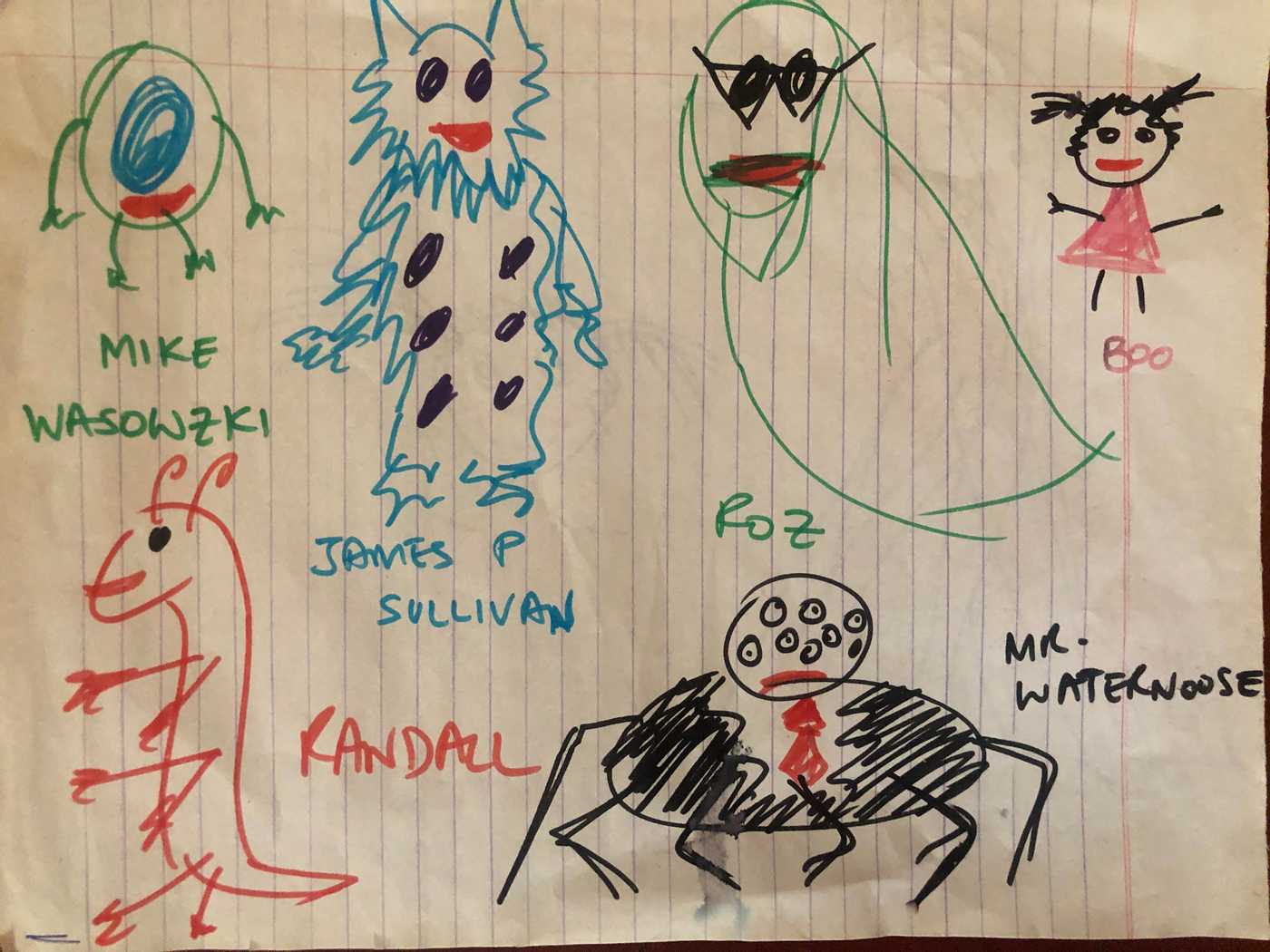 Characters from Monsters Inc. The spellings might be off but characters are quite accurate
It was a big success! She used the pictures to make up her own version for her grandparents. For some reason she really didn't like Roz and thought she was the villain of the film (spoiler: she is not!)
After we watched Ratatouille, we made a cutting and sticking activity. Amara loved the idea of Remy the rat and his family. She especially enjoyed the scene when the rats help cook the meal for Ego in the climax.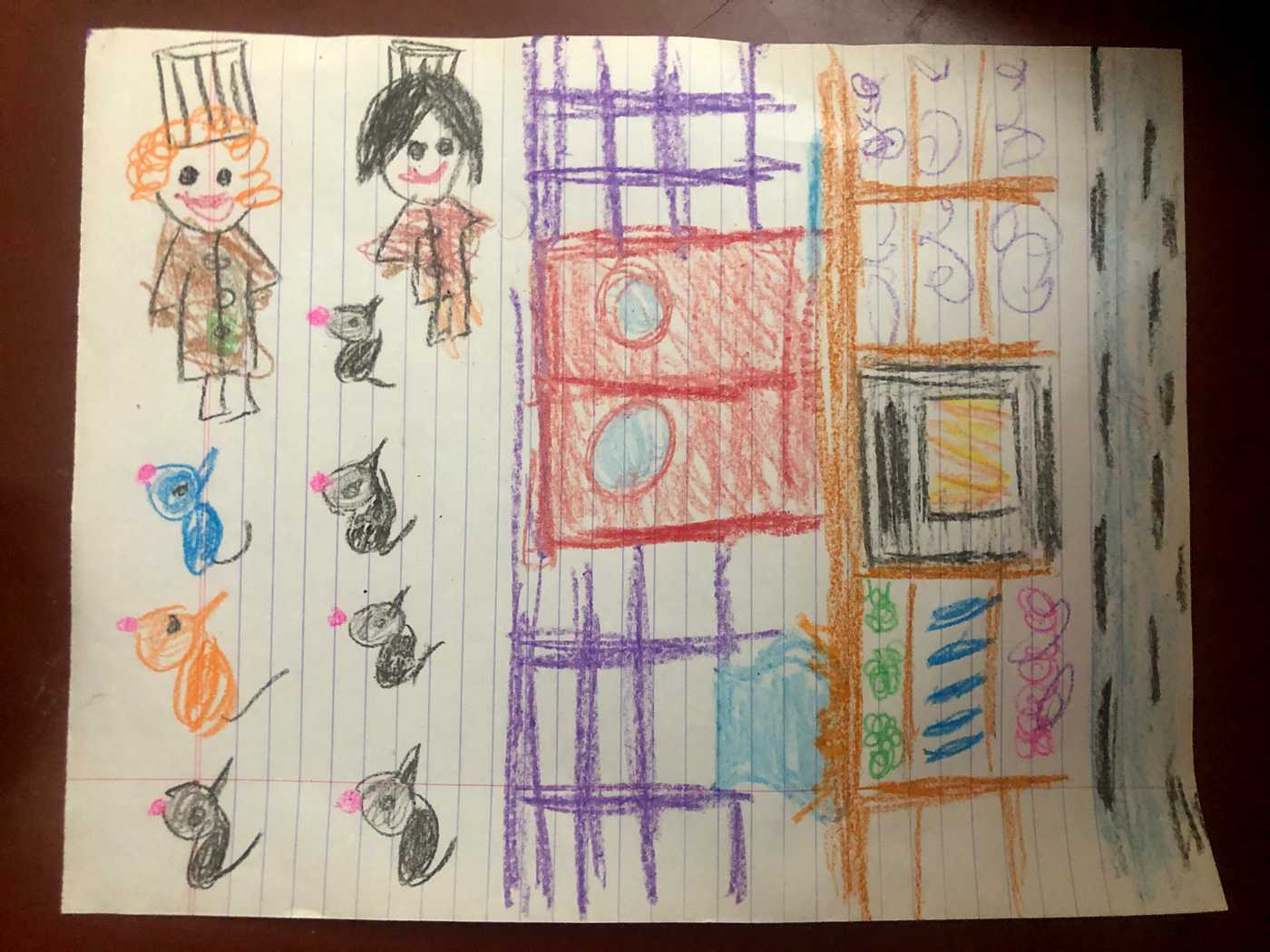 The characters are on the left and the scene on the right where you need to stick them.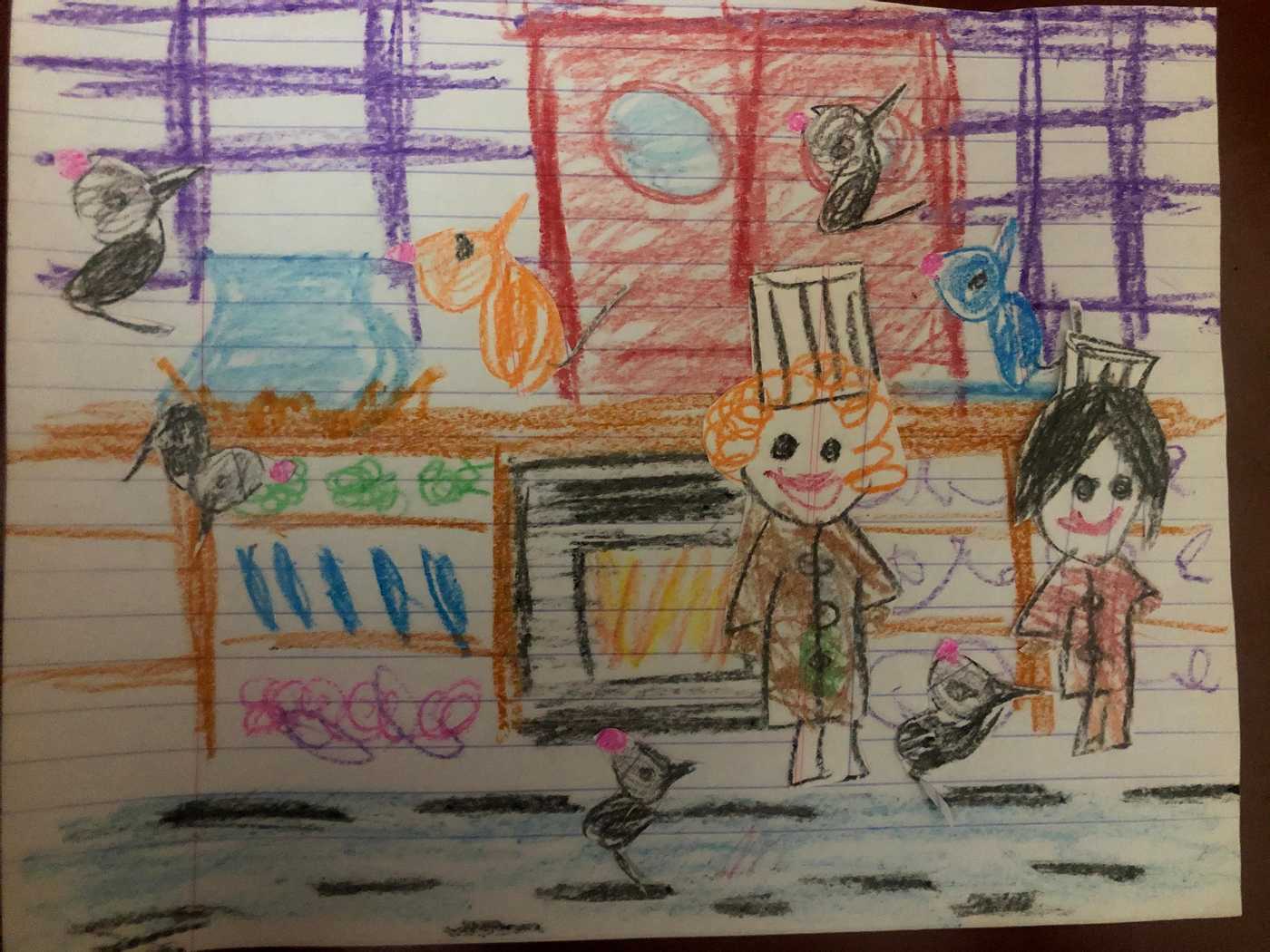 The completed scene where Remy (blue rat) is giving instructions.
A few months later she saw me wearing a t-shirt with an outline of a person's face. She asked whether it was Gusteau, the inspirational chef from the movie who says "Anyone can cook". It wasn't but I admired how she remembered the name and character.
I just love her connections!